1836 Property Management was established in 2007, after Founder and Broker, Matt Leschber, realized the opportunity that existed in the Austin real estate market. With one client and the belief that mutually beneficial transparent relationships are the key to a successful business, 1836 Property Management has grown to become Austin's premier property management company.
But that success would not have been possible without the hardwork and dedication of a team of talented professionals that joined on to support 1836PM over the years. 
As a company we've learned so much about the property management industry. We've experienced some failure, but in turn gained valuable knowledge about how to do better – then implemented changes to move forward. We've improved our processes, our technology and software, our systems, and our overall company culture in order to provide the best possible services for our clients, residents, and partners.
Along that journey, our team has been there every step of the way, to provide feedback, ideas, encouragement, and implementation. But more importantly they have been there to build relationships with not only each other, but also with those who have chosen 1836PM as their go-to property management provider.
So we'd like to introduce you to those who are running the ship today!
Meet Our Team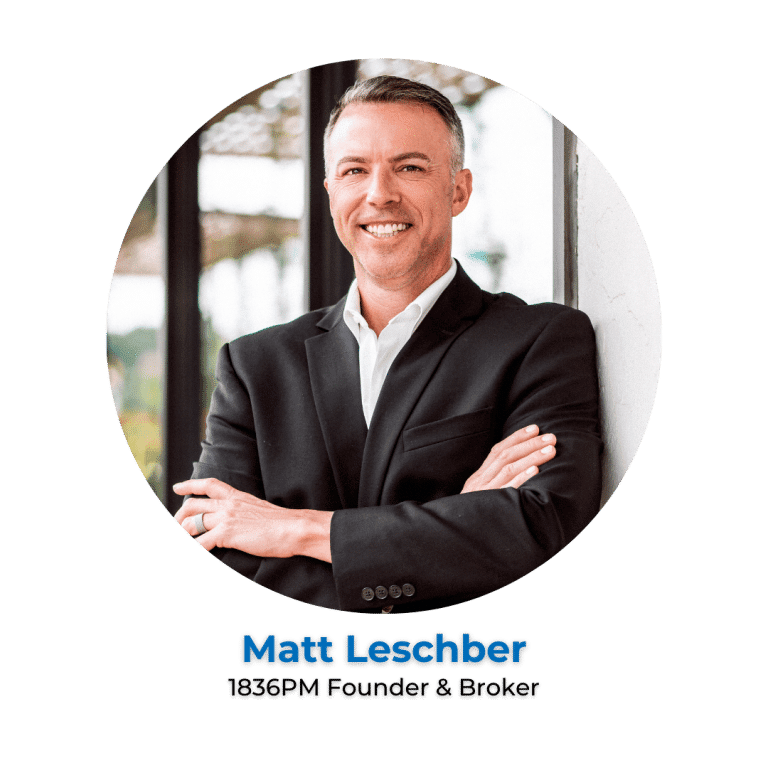 Matt Leschber, what can we say about him? Other than the fact that he built 1836 Property Management from the ground up as a Texas State Alum, starting from behind the desk of his home office. Or the fact that he can have an effective conversation with anyone, even Siri. 
Here's a juicy tidbit about Mr. Leschber, he's a typical Austinite who can't have gluten. It's true. So if you feel like broadening your knowledge on real estate investments, business development, writing textbooks on property management, sailing, flying planes, playing guitar or even preparing for an Ironman, give Matt a call and meet him for a flour-free treat on SoCo.
---
Erica has been with 1836PM since July 2015. Before making her way to Austin, Erica lived in NYC where she danced her little heart out both professionally and at The Juilliard School. After 10 years in the Big Apple, she and her husband had enough of the cold winters and jumped at the chance to relocate to Austin for his work. 
This cat lover and three-time fantasy football champion is loving Texas and her 1836 family! On her downtime, you'll find her chilling with her husband and two kitties, at the gym, or out exploring new restaurants/breweries. Don't hesitate to give her a shout if you ever have any questions regarding property management, ballet, or need advice setting a fantasy lineup!
---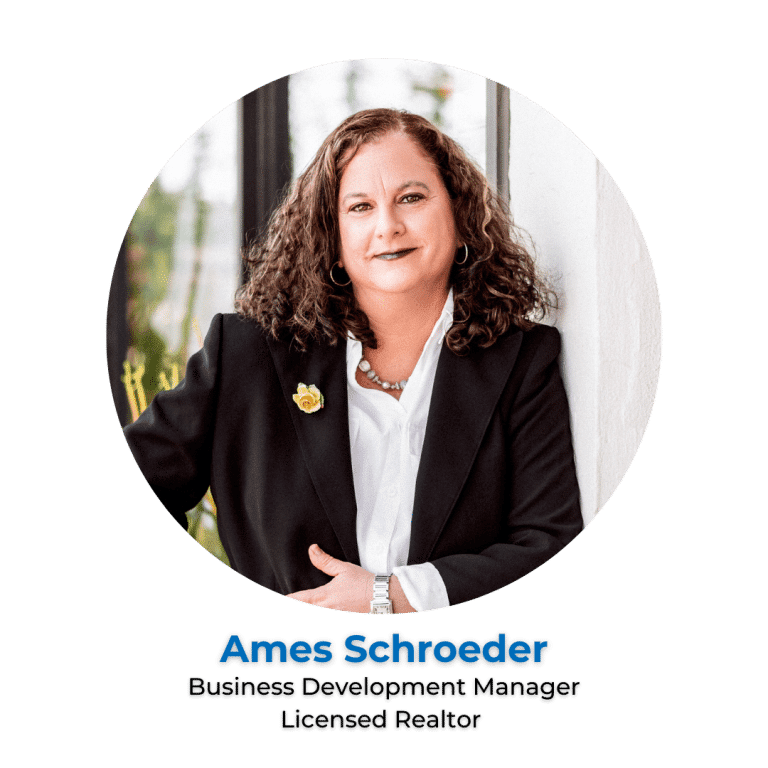 Ames grew up in a small town known as Beverly Hills.  She's been a successful Realtor for almost 20 years and was approached by the HGTV Network to appear in the pilot episode of "Good Buy, Bad Buy" with her client John, who happens to be the Grandson of a former President of the United States!
Nine years ago Ames moved to Austin with her two daughters and began a thriving career in Property Management.  It seems this city girl has taken to the country living quite well, with 2 kids and 2 rescue dogs in Southwest Austin.  In need of high quality- full service property management?  Contact Ames today to discuss our services or for tips on relocating to Austin!
---
Kali was born and raised in Florida and studied at the University of Central Florida. After graduation she made the move to downtown Chicago for 3 years. During her time in Chicago she worked for a cosmetic dental office as an Insurance Specialist and bartended on the weekends. She loves meeting new people and building great relationships. 
After the -45 degree winter in Chicago, Kali decided to leave the cold behind and make her way to Austin, TX. Since being in Austin she has decided to go after her true passion of real estate and property management. When she is not working, she's preparing for a marathon or working out, checking out new restaurants with her fiancé or enjoying activities outdoors with a glass of wine.
---
Jana is our new Onboarding Specialist! She comes to us with 15 years of administration and process management experience. Customer service is her forte! She was born and raised in Iowa and resided there until 2020. She made the exciting move to Austin and is absolutely loving it.
She is always up for an adventure but loves the comfort of home as well! She brings fresh energy and Midwest kindness to the room! She spends her free time enjoying live music, hiking, the delicious food always right around the corner and coaching 12-year-old club volleyball.
---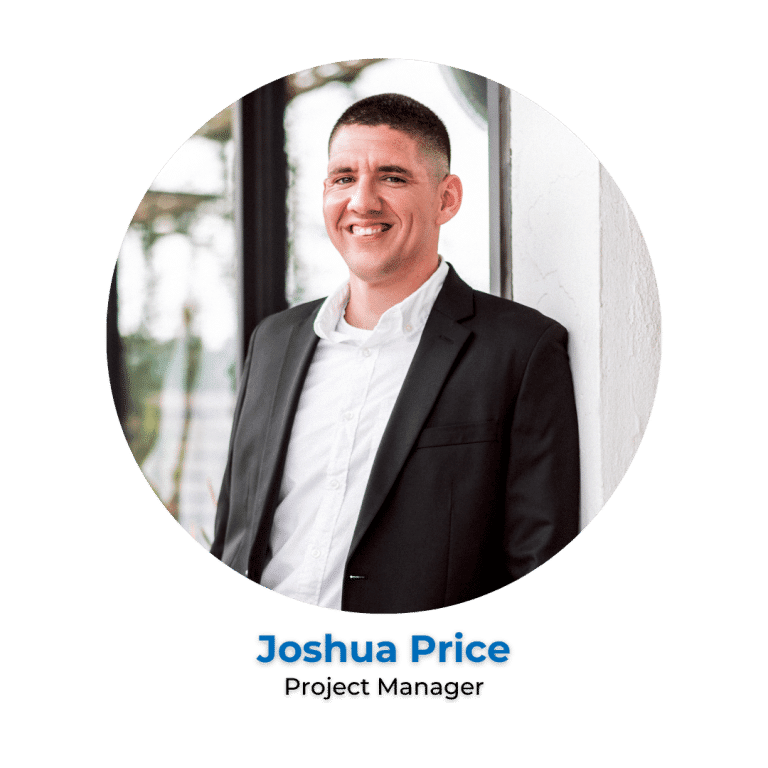 Joshua is our project manager and maintenance director! While he's not cracking jokes in the office he's out riding one of his 4 bikes or talking about bikes. Did we mention he loves bikes? I mean, how does he ever get any work done when all he thinks about is bikes and riding bikes? All jokes aside, Joshua served as a Marine for 8 years where he was deployed to Afghanistan and was stationed in California, Japan, and North Carolina. He's now pursuing his degree in criminal justice. We're so glad to have him!
---
Melanie has been with us since March 2016! Starting out in small-town Huffman, TX and making her way to "Keep It Weird" Austin, Melanie now considers herself an Austinite like many others that have made their way to our part of the world. As an avid foodie, film buff, and feline/dachshund/rat enthusiast (yes, RAT!), Melanie is always in the know of what makes Austin unique. These well-acquired skills and secrets make her the hippest manager in town. If you ever need portfolio advice, or just want to check out the hot spots near your investment, Melanie Price is your girl. Beware, her hair will be a different color each time you see her!
---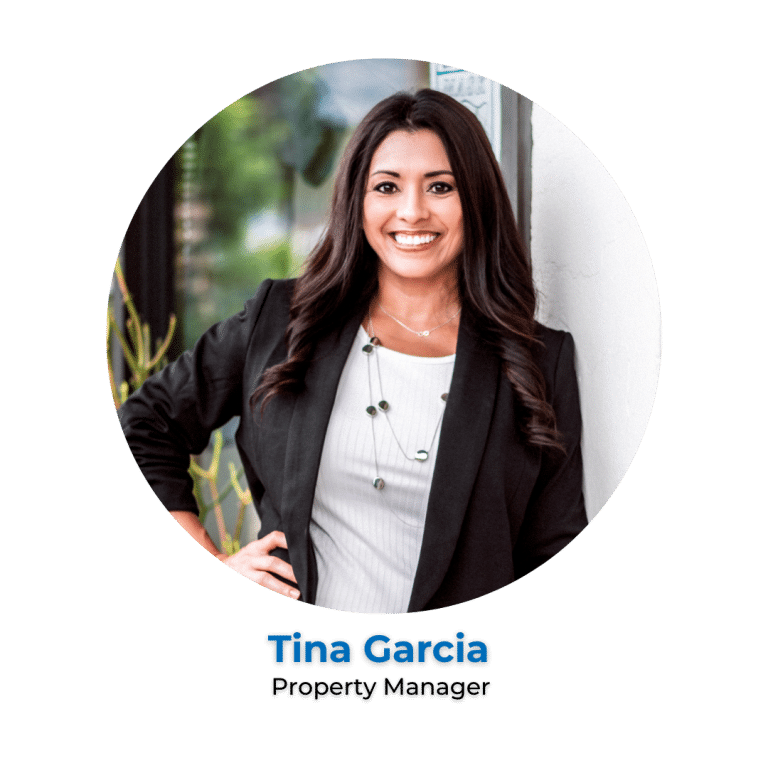 Tina previously worked in the dental industry for 20 years! She's been in Austin since 1997 but she's a country girl at heart. She keeps busy with her kids, is a proud police wife and has a 4-legged baby girl, a Frenchie named Bentley. While she loves wine, baking cupcakes and breakfast tacos, one of her biggest passions is health and fitness; so much so that she received her personal trainer certification in 2015. Yes: wine, cupcakes, tacos & working out…it's called Balance 🙂
So, if you need tips on how to stay in shape, baking, dental advice or where to find the best breakfast tacos, she's got you covered!
---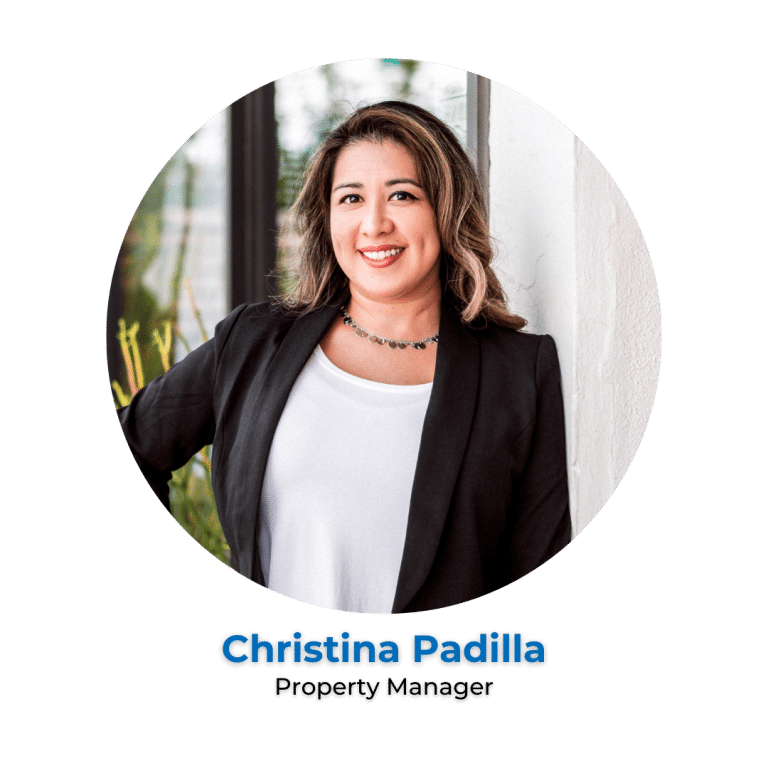 Born and raised in nearby Taylor, TX, Christina spent over a decade in auto and home insurance before making her way to 1836. She is a proud wife and mom and absolutely adores her fur baby; an energetic Yorkie named 'Bear'. In her free time, she enjoys spending quality time with family, hosting fun get togethers with friends or escaping to the nail salon and treating herself to a shiny manicure. Speaking of treats, she is a lover of Red, White, Sparkling, and Rose. If you need vino suggestions this girl knows her stuff! Oh, and did we mention she loves her coffee just as much? Let's just say to keep the peace in the office she's more than willing to share the Keurig! With her fun energy and honest approach, she has made such a great addition to the 1836 family.
---
Alyssa began her career in the residential field in 2015 and has only elevated her skill and networking ability from San Marcos to Austin, where she's settled down in her new home with her college sweetheart and two dogs, Ranger and Henry. Alyssa is not only a Property Manager, but also has a rental property of her own! 
Alyssa is anything but settled when it comes to her lust for life and adventure. As a college athlete, being active in all areas of her day-to-day is what makes her a fantastic teammate, in addition to her friendly energy. She's an avid traveler and thrives on new experiences, whether it's a new restaurant on the East side or a weekend getaway to San Francisco— big or small, a chance to take on the unknown is something she won't pass up. In her free time she loves going thrifting and finding the best deal, window shopping on Zillow, and always down for a Mexican Martini (extra olives please!).
---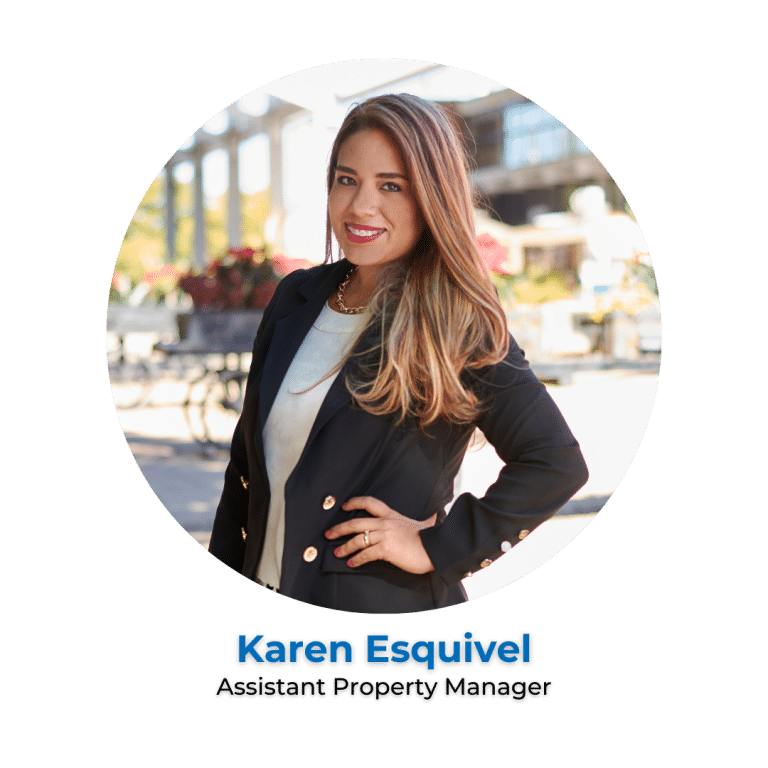 Karen is a very outgoing person! She is a wife and a mother of two and her favorite moments are spent with family. When she is not watching comedy movies, she is singing at home, knowing that her singing may not be the best quality she has! She loves acting and studied it for many years, but she actually graduated in Communications.
---
Tania is a proud parent to her 2-year-old daughter. She also has two dogs that she wouldn't trade for the world, Pinky and Carmelo. When she is not running after her daughter, she is singing and dancing her daughter's favorite song, 'Baby Shark,' in all languages. When it comes to time to herself she likes to listen to music and if lucky, maybe throw in a movie or two.
---
Mike is a big fan of other languages. He is interested in both national and international politics. Mike studied law and speaks German, so shoot him an email to test his knowledge on either of those. In his free time, you'll find him with his nose in a book. If you make lunch plans with Mike, be sure to find somewhere without vegetables or avocados to please his taste buds. We're so excited to have him on our team!
---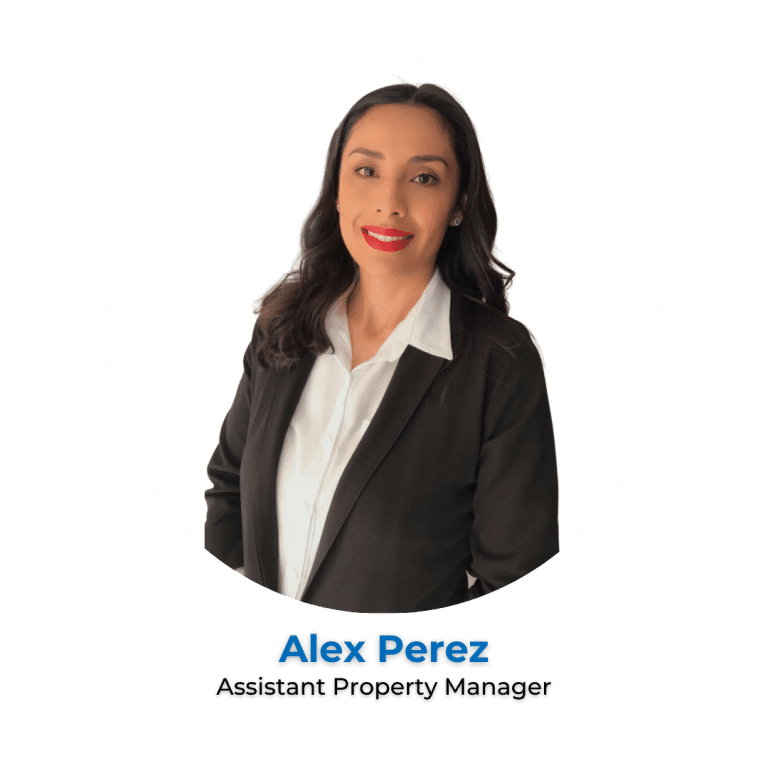 Alex previously worked for 10 years in the aviation industry. What she enjoys most is spending time with her 4 year old son and going to the park! Practicing belly dance is her biggest hobby and has been dancing for almost 10 years. She has a degree in human resources and enjoys working and connecting with people.
---
Chris was born and raised in Austin, Texas and started his real estate career in 2012. He is an avid Dallas Cowboy and Texas Longhorn fan who enjoys watching the games with his wife & 4 daughters. Chris is very knowledgeable with Austin and its surrounding suburbs. He prides himself in making each client his top priority. Contact Chris with any questions regarding your leasing, home buying or selling process or if you simply want to enjoy a Cowboys or Longhorn game with a true fan.
---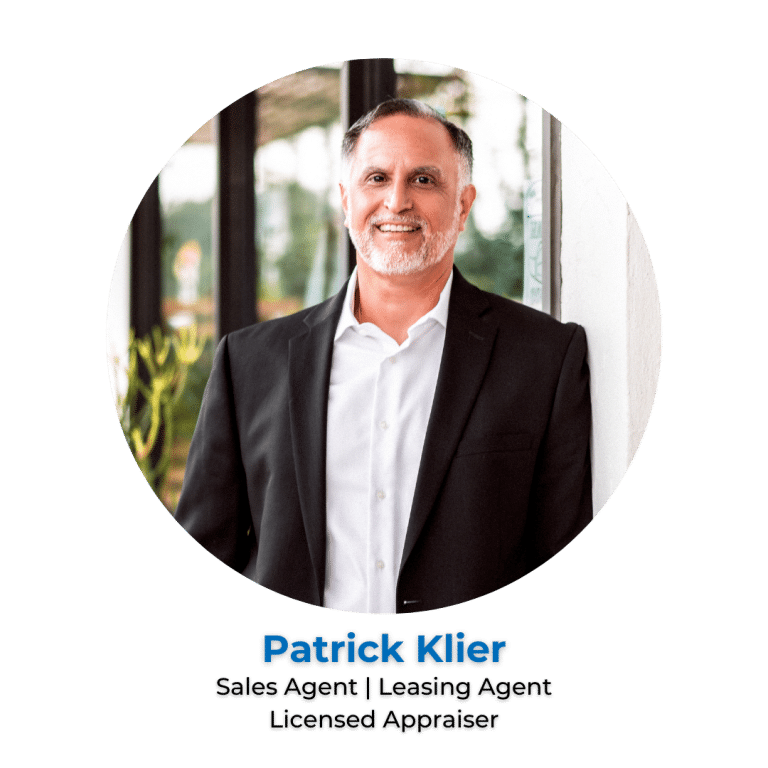 Patrick is a native Austinite with six plus years of real estate experience. He's licensed as a real estate agent, appraiser and ready to serve your leasing, listing and buying needs.
---
Regina brings over 40 years of Accounting and HR management experience to the 1836PM team. She has previously held roles in many corporate structures including architecture and property management. She feels fortunate to have built a wonderful career surrounded by other intelligent, creative and passionate individuals. 
Nana to two grandsons (the loves of her life), she believes that nurturing and supportive family and friendships are of the utmost importance in life. She is also a student of Esoteric Philosophy, a Reiki Master Practitioner, and loves to collect crystals, rocks and minerals. 
She is thrilled to be a part of such a wonderful work family at 1836PM.
---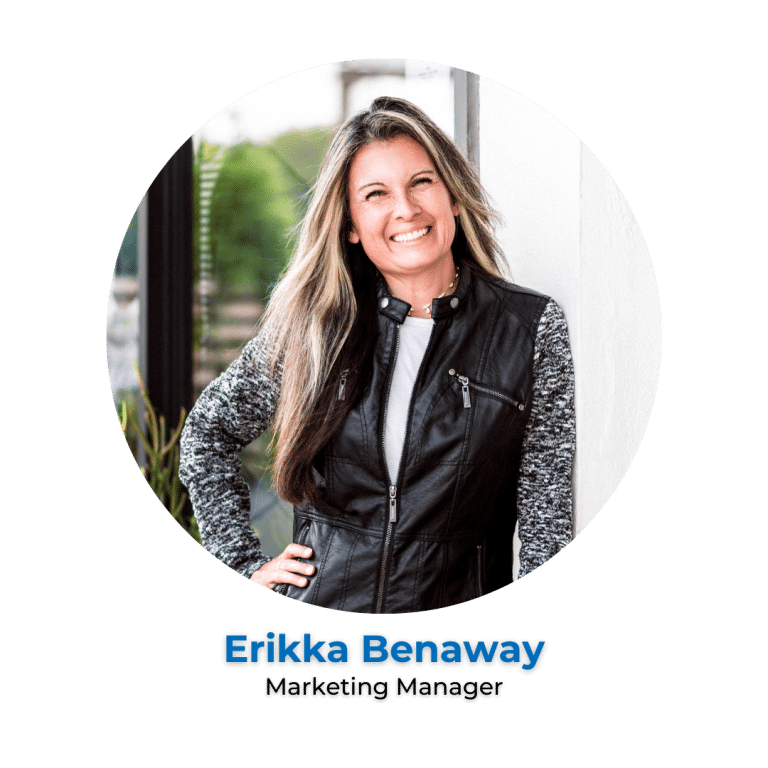 Erikka, initially from south Texas, went northbound for undergrad work then to Austin for her MBA. She's called Austin home for 15 years. An avid dog rescuer and community volunteer, she is also a proud mom of two homeschooled athletes, 10 and 12, and notes that her most successful feat has been her marriage of 20 years. "Just like everything, it's work and fun all rolled into one". Her genuine passion for people makes her role as Marketing Manager a natural fit. "Networking isn't just relationships, more important than that, it's friendships."
---
What Makes 1836PM Different?

We get asked this question daily. We could tell you about our culture, our expertise, or even our industry-leading initiatives. The truth is most investors really want to know what we do differently that will result in better performance with less risk and greater peace of mind. 
The answer is pretty simple. It's who we are. The "who" refers to the employees tasked with managing your property. This includes our onboarding specialists, a team of three managers assigned to you and your property, accounting management, and our maintenance department. 
You see, it's easy to sell you a story. It's much harder to deliver a value so great that our clients know we're working hard, 24/7, to help them reach their investing goals. We have a firm belief that by answering the phone, delivering undivided attention and transparency, and gaining trust through care and consistency; residents stay longer, leasing, vacancy and turnover costs are reduced, properties are better maintained and investments are more successful over the long run. 
Some first time investors want to know if we'll match the lowest competitors pricing and some want to know if we can co-manage the property. That's not what we do. We build relationships and deliver trust, peace of mind, time and care, for the best overall outcome on the largest investment most people will ever make.
We know of colleagues that manage 650 units with 5 employees for a ratio of about 130-1. We have a staffing ratio of about 50-1 and managers that are all in with almost no turnover, that do not work from a cubicle in another state – they work and live right here in Austin. While our competition is making promises, we're delivering service. 
We're from Austin, we personally invest in Austin real estate, we're staying in Austin and we have the best reputation in Austin. That's not by accident. 
So what makes us different? It's who we are.
We hope you enjoyed learning a little more about our company and the team that truly makes it the 1836PM Family that it is. Cheers to all your future successful endeavors!
Reach out to our team today with any questions! We look forward to hearing from you and serving you.
Contact:
bdm@1836pm.com
512-994-4323
---
By: Kayla Gonzales, Marketing Manager